Dear Matthew,
Thank you very much for your wonderful work on my beloved Honda.
Sincerely,
Elizabeth S.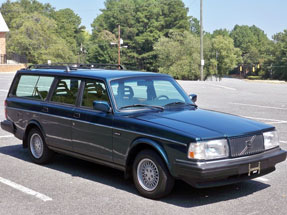 I started going to By Word of Mouth Automotive for convenience but I have stayed because this guy knows his stuff. I took my generator over not knowing if he could fix it but he fixed it right up! He has worked on my Volvo, replaced a clutch, fixed a manifold, and numerous other things. His prices and quality are outstanding. I am afraid he won't last long because he is such a good deal! Or he will raise his prices... He is too good to be true! He did not charge me to fix the generator because I installed a surveillance camera for him at the shop. We swapped out work and I got the better deal.
Honda Civic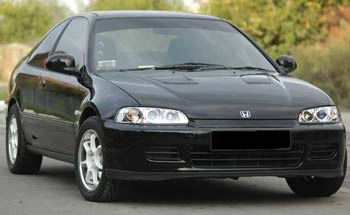 My Honda Lives!
I had 2 estimates from other well-known local auto repair companies - Matthew (at By Word of Mouth Auto) is extremely skilled and versatile and was able to do the job much faster than other the places, which saved a lot of money. Very high quality work. A true mechanic, not a "parts changer." He takes very good care of my Honda Civic.
Matthew also put a slave cylinder in our old blazer, brakes, oil change, lines & hoses replaced, etc, etc. I highly recommend By Word of Mouth Automotive! Thanks Matthew!
My Acura
Matt found a problem with the gas filler hose in my '96 Acura.  fixed a problem with the electronic key system.  Checked out lots of things, fixed what had to be fixed (e.g., replaced radiator cap),  and assured me the car was in good shape. 
Fabulous.   Matt exudes professionalism and knowledge.  I am soooooo happy to have someone I trust to work on my ancient Acura in Charlottesville. 
1996 Acura 3.5RL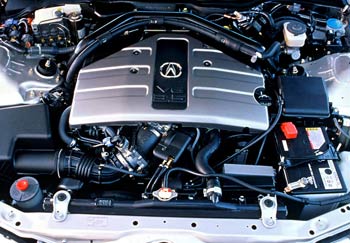 Matthew replaced a timing belt on my 1989 Honda Civic, fixed tires, changed oil and fixed a leak in the engine. He worked with me on the price to keep the project within my budget. He explained all my options so that I would know what needed to be fixed right away, what made sense to fix with other repairs to save on future labor costs.
Auto realignment, oil changes, state inspections.  Also repair of window washer motor thingy at a very reasonable price. Best independent I've found in CVille. Right off of 29, easy access.
I brought my two cars into Matt's shop and asked him to do a winterization on my Toyota and my Mercedes.  He changed the oil on the Toyota and checked the Mercedes thoroughly but found everything in good order. And,  he checked very well. 
$30.00
When I expressed surprise at the low price , he said "I'd like to take your money but I can't do it if there is nothing wrong."
This is the fourth time I have brought my car(s) into Matt and have been charged a smaller amount than expected when other shops advertised much more.  Another time, I brought the Toyota into Matt for a seatbelt that did not work.  Matt could have charged me for a new belt and labor but instead he was able to fix the old belt  . 

I'm relatively new to Charlottesville ( 2 years) and have used other service stationshere. They were okay.  But they can not march By Word of Mouth Auto in price, service or credibility. 

Matt is competent and honest. Quite frankly, he is the best mechanic I have ever encountered. Added to this, he has a friendly, customer service way about him.
We needed our van checked over as we're about to take a long trip. We wanted to make sure we arrive at our destination. Matthew checked everything over, made recommendations, and then made the necessary repairs. He was very professional, he honored our time table, made contact with us as needed, and the costs were very reasonable. We are thankful to have found "Word of Mouth Automotive" and would highly recommend them.

Our experience overall was excellent. It has been difficult to find someone to work on our cars that we felt were genuine and completely trustworthy. We finally found what we were looking for. Thank you Matthew!
I had a trailer hitch fitted to my new Subaru Outback. The Subaru dealership wanted $550. I bought a hitch on Amazon for $130 and Word Of Mouth Auto fitted it for me for $140. It's better than the factory installed one.
These guys are great. Work done UNDER estimate. They stopped half way and said, this may take up to 2.5 hours, are you still OK, do you need to be driven anywhere to get some coffee or anything, and is the budget still OK. They completed it in 2 hours. I really like this shop. Honest, competent people.
New brakes / rotors on 2004 Pontiac Grand Am; Diagnosed and replaced U Joint on 2006 Nissan Pathfinder; several oil changes / referral for new windshield

Quotes are among the best and service is excellent. They diagnosed and replaced my U Joint in one day while at work and worked around schedules. Haven't received lower quotes or better service anywhere else around.
Like all the other reviews indicate, Matt is great. Honest, thorough, goes the extra mile, and explains everything to the customer. A gem of a mechanic. Wouldn't hesitate to recommend them, and will continue to use them going forward.

Wanted a second opinion about my brakes, since they had been squeaking intermittantly for years, and had other issues when breaking suddenly... wanted to make sure there weren't any safety issues. Matt spent most of the day investigating to determine, then explained what the issues were. Although they didn't require repair, he did find a couple other issues and made recommendations. No hard sell, just recommendations - giving me various options. Took the time to demonstrate some issues when I went to pick up car. He even buffed my headlights which had been pretty foggy. At no charge. They provide ride/shuttle services as well. Couldn't be happier.
Testimonials